HOME | ORDER NOW | ABOUT US | SITE MAP | POLICIES
Non-Organizational Symbols
The well-styled traveler can be color-coordinated, using the following symbols which are available for use on your custom garments from TheMAAC.com Many of our emblems are made-to-order and can be made in color-combinations to properly compliment your garment; however, all designs are not available on all garments (eg: caps). Please note that these emblems are not available for sale on an individual or retail basis, nor are they available separately nor unattached from our garments or bags.
Please note that these symbols, along with all of our other designs and pictures on this website, are COPYRIGHTED designs and may NOT be copied, scanned, nor reproduced without the permission of University Apparel, Inc.
---
Non-Organization Specific Emblems
These emblems are available as large or small designs, unless otherwise noted. Some may overlap other emblems, and many may be combined with emblems above to create your own custom emblem.
Over 500 designs available, contact us for a specific design if not listed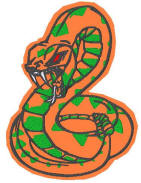 Animal MASCOT Designs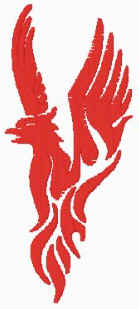 alligator (standing), ape full body (standing, walking), armadillo, asp (cobra), strutting badger, beaver, bull, bumble bee, bulldog (solid or outline), bunny (sitting, standing, or w/flower), butterfly (front or profile), butterfly w/ rose, cardinal, fighting cardinal, cat (w/ string, sitting, standing, Persian, cartoon, Egyptian w/ collar & jewels, Egyptian w/ asp), Cat lady (cartoon, Egyptian), Centaur, chameleon, cheetah, cobra, colt inside horseshoe, cougar, crab, crow (sitting, flying - both small only) dolphin, dove, dragon, baby duck, flying duck, flying eagle, elephant, elephant herd, baby elephant, falcon, flamingo, frog, fox, frog, gator (standing, gator w/ G, goat, goose, hen, hummingbird, jaguar, kangaroo, lamb, leopard, lion (prowling, standing), lion (cartoon front-view, cartoon profile, winged lion), mouse, mustang, owl, panda bear (sitting [small only], happy), panther, Pegasus (winged horse), penguin, phoenix (front facing or profile), poodle, prairie dog, puma, puppy (small only), Strutting Ram, rattler, rooster (gamecock), salamander, scorpion, seahorse, shark, spider, squirrel, stallion, stingray, swan, teddy bear (w/ bow, w/ heart, winged bear w/ heart), tiger (pouncing or crouching), raging turkey, turtle (profile, top view, front-facing, fighting), unicorn, strutting wolf, wolf (howling, walking), yellow jacket

back to the top
---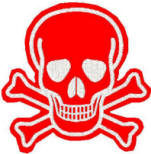 Other MASCOT Designs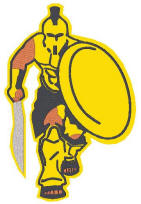 angel (various), bandit, Buccaneer, caveman, cheerleader, Conquistador, cowboy, devil w/ pitchfork, devil head, executioner, flaming head, Frontiersman, General, Ghost, Grim Reaper, Indian brave, Indian head w/ braids & headdress, dancing Indian, Indian Brave, Indian Chief (detailed), Indian Chief (silhouette), fighting Irishman, king, knight, knight's head (profile or front-view), knight on horse, jester, lumberjack, mermaid, minuteman, outlaw, patriot, Peanut man, Phantom (mask, face in mask), Pharaoh head (version 1, version 2, version 3), pilgrim hat, pirate (with sword, bearded), Quaker head (male), sheriff, skull & bones (front facing or profile), Spartan (outline), Spartan w/face (outline or detail), 3 Steppers, Thor, Trojan, Viking, warrior, Wizard

back to the top
---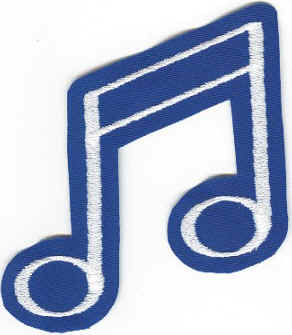 MUSIC Designs
8th note, happy 8th note, two 16th notes, ballet dancer (female), ballet slippers, band leader (young female), banjo (freestyle), bass clef, bongos (freestyle), cadet head (male), camera (tripod), cello (freestyle), clarinet (freestyle), flute (freestyle), director's chair, drum, drum corps: hat/sticks, little drummer boy, guitar (freestyle), guitar (flying V), guitar player (male), harp, instrument collage, music notes, music lady, music man, saxophone, JAZZ w/ saxophone, lyre, sax player (male), treble/bass combo, treble clef, treble clef w/ 5 balloons, treble clef w/ notes, trumpet player (male), turtle playing sax, happy violin

back to the top
---
ART/SCIENCE/ACADEMIC Designs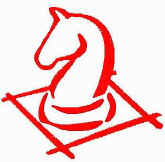 atom, apothecary jar (mortar & pestle), book, open book, brain, camera (tripod), caduceus, chef's hat, chess knight, chess pawn, Claddagh, compass & T-square, director's chair, combo drama mask, 2 drama masks, gavel, globe, heart, key, crossed keys, lamp of knowledge, lyre, mask (ladies' or men's), moon (crescent, man in moon), National Honor Society (small only), nurse's cap, quill, crossed quills, rainbow, ring, Scales of Justice, scroll, shooting star, star, Star of Life, storm cloud, sunshine w/ cloud

back to the top
---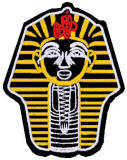 EGYPTIAN Designs
ankh, ankh/eyes, asp, Africa, Egyptian cat w/ asp, Egyptian Man, Egyptian Woman, Isis head, Nefertiti, Pharaoh head (several versions: profile, silhouette w/ asp, outline, or detailed), Egyptian pyramid, Eye of RA, 3 Pyramids of Giza, Sphinx (profile, front-view), Sphinx head, angry Sphinx (full body outline or detailed), Tut Mask

back to the top
---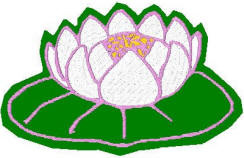 Floral Designs*
carnation, daffodils, ivy, ivy corner spray, lily, Maple leaf (outline or solid), Ming blossoms (w/ ivy vine), oak tree, orchid, palm tree, palm trees (2 w/ sun), rose (open flower, stencil bud +, connecting roses, crossed roses, long-stem rose+), rose & bud+, rose & butterfly, rosebud, rose wreath, violets (single or bunch), water lily, wreath
*small only, except where noted by +

back to the top
---

NAUTICAL Designs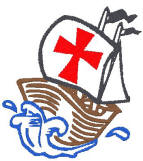 anchor (straight or slanted), captain's wheel, life preserver, pennant, sailboat, ship

back to the top
---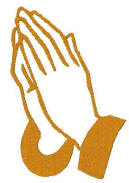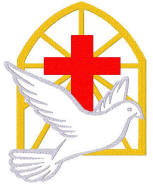 Religious Designs
angel, angel w/ halo, chalice (with or without cross), Christian cross, cross w/ flame, crown (5-point or jeweled top), crown w/ cross, Eye of RA, Icthus, Jesus, praying hands, rose (long-stem), rosebud, rope circle, Star of David

back to the top
---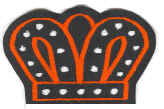 MISCELLANEOUS Designs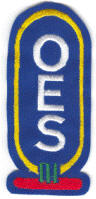 American flag, arrow, arrowhead, apple, balloons, bow & arrow, brick, 7 stacked bricks, candle, cartouche, circle, chalice (with or without cross), comb & scissors, cornucopia, corvette, cross, cross w/ flame, crown (5-point or tiara-styled), cyclone, diamond (4-point or gemstone), dog tags, $ (dollar sign), fez w/ tassel, gavel, globe, Greek temple, hands (praying or shaking), house, kite, lighthouse, lightning bolt, maple leaf, martini glass, Noah's Ark, oval, paddle, paper doll, paratrooper, "pearl", pipe wrench, crossed pistols (small only), pitchfork, praying hands, pyramid (Mayan), ? (question mark), race cars, racing flags, rainbow, ribbon, winner's ribbon, rocket ship, rose (long-stem), rosebud, rope circle, school bus, scimitar (sword), star (plain, shooting, cool w/ shades), Star of David, States (all 50 available) strawberries, storm cloud, sunshine w/ cloud, sword, crossed swords, teddy bear, torch, torch w/ wreath, tornado, tow truck, tractor trailer, train, trowel, United States, western boots/rope, western boots/cap/gun

back to the top
---

Semi-Custom symbols & designs
Combine stock designs with lettering to create your own custom logos or patches available for use on shirts, caps, jackets, jerseys, etc.
---
| | | |
| --- | --- | --- |
| | | |
Custom symbols & designs
Have a custom large and/or small embroidered symbol for your house or unit created by University Apparel. One-time charge varies based on design, please submit your design for feasibility and pricing.
Set-up charges range: $75.00 and up.
Also available: Fraternal Order of Police, Teamsters, Lion's Club, Fire Dept., Elks, & IBPOEW

back to the top
---

<= Back to Symbol Selections
---
[ Bags | Caps | BDUs/Jump Suits | Sweatshirts | Sweaters | Printed Tees ]
[ Symbols & Patches ]
[ Gift Selections: Blankets | Car Accessories | Novelties | Paddles ]
[ Jackets: Blazers | Pullovers | Leather | Satin | Varsity | Button/Snap Windbreakers ]
[ Zippered Windbreakers ]
[ Jerseys: Baseball | Football | Hockey ]
[ Jewelry: Bracelets | Charms | Rings | Watches]
[ Regalia: Aprons | Cases | Collars | Gloves & Scarves | Formal Wear |
Fraternal Caps | Jewels | Lodge/Chapter Accessories | Swords |
Working Tools & Rod Tops ]
[ Blue House Directory: Mason | Prince Hall Affiliated | IF&AMM ]
[ Past Master ]
[ Consistory (14-33°) | Royal Arch | Royal & Select | Knights Templar ]
[ Shriner/Noble ]
[ Turtles ]
[ OES, Queen of the South, Amaranth ]
[ HOJ | LOCOP | Cyrenes/HTC/Lady Knights | Golden Circle ]
[ Daughters (DOI/DOS) ]
[ TheMAAC.com HOME | Directory | Guest book ]
[ About Us | ORDER NOW | Request an Order Status ]
[ Elk Expressions (TM) | back to The GREEKSHOP (TM) ]
Privacy Statement/Terms of Use
TheMAAC (TM) is a trade name of University Apparel. TheMAAC.com (TM) is the sole property of University Apparel and neither TheMAAC nor TheMAAC.com may be used without written authorization. For more information about this website, please contact the webmaster.
The items shown on this website are not marketed nor offered for sale as ready-made or in-stock retail items for any specific organization, unless specified as such. Photos are shown as examples of the work that may have been done in the past and/or that can be made for your particular fraternal organization.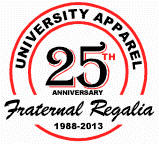 Copyright © 1998-2018 [The Masonic Apparel & Accessories Connection/University Apparel]. All rights reserved.
Information in this document is subject to change without notice.
Other products and companies referred to herein are trademarks or registered trademarks of their respective companies or mark holders.

2512 MOUNT HOLLY ROAD ~ BURLINGTON, NJ 08016
We make custom satin jackets, varsity jackets, leather jackets, pullover jackets, windbreakers, baseball jerseys, football jerseys, hockey jerseys, t-shirts, polo shirts, twill shirts, sweatshirts, sweaters, bags, flight suits, and BDUs and provide regalia, aprons, crowns, jewels, collars, books, fezzes, pins, keychains, medallions, jewelry, rings, engraved pens, jewelry boxes, charms, cuff links, tie tacks, afghans, blankets, gifts and novelties, for most Masonic houses, including Blue Lodge Mason, F&AM, Prince Hall F&AM, PHA, AF&AM, Prince Hall Origin, F&AAYM PHO, International Free & Accepted Modern Masons, IF&AMM, IF&AM Masons, 357, 3°, Past Master, Grand Lodge, Order of Pythagorans, Mark Master, 4°, Royal Arch Masons, HRAM PHA, Past High Priest, Grand Chapter, Cryptic Masons, Purple House, Royal & Select Masters, Super Excellent Masters, Past Thrice Illustrious Master, Grand Council, Knights Templar, Sir Knights, Commandery, Grand Commandery, KYCH, Priory, York Rite, 14°, Lodge of Perfection, 16°, Prince of Jerusalem, 18°, Rose Croix, 32°, Consistory, Past Commander-in-Chief, 33°, Grand Inspector General, Commanders of the Rite, AASR, Scottish Rite, Northern Jurisdiction, Southern Jurisdiction, Shriners, Nobles, AAONMS, Ancient Arabic Order Nobles of the Mystic Shrine, Grotto, MOVPER, Royal Order of Jesters, Mirth is King, AEAONMS, Ancient Egyptian Arabic Order Nobles of the Mystic Shrine, Past Potentate, OES, Order of the Eastern Star, Past Matron, Past Patron, Queen of the South, Amaranth, HOJ, Heroines of Jericho, Past Most Ancient Matron, LOCOP, Ladies of the Circle of Perfection, Past Royal Perfect Matron, Order of Cyrenes, Cyrene Crusaders, Heroines of the Templar Crusades, Past Royal Commandress, Past Princess Captain, Order of the Golden Circle, Past Loyal Lady Ruler, Daughters of Isis, Past Commandress, Daughters of Sphinx, Rose of the Seven Seals, RSS, Daughters of the Nile, LOS of NA, Ladies Oriental Shrine of North America, Daughters of Mokanna, and White Shrine of Jerusalem, Youth Felicitares. We also provide items for International Association of Turtles, Inc. Are You a Turtle? YBYSAIA.